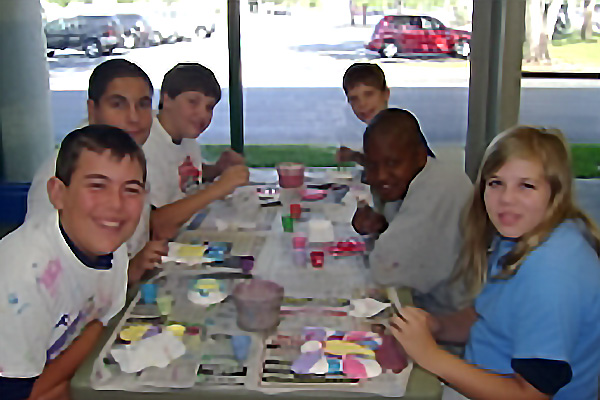 Innovative Life Skills
Our summer 'Lab System' focuses on innovative life skills and life management programs. Each camper receives individual assistance and instruction within a group framework.
Our closely monitored labs teach the campers to gain self worth, take on responsibility, follow instructions, develop organizational skills, control impulsivity, follow the rules of society, and of equal importance - HAVE FUN!
Our Lab Programs
The Magic Lab - combines the allure of mystery with the skills emphasized throughout our camp. Campers design and develop their own 'Book of Magic Tricks' as they strive to become master magicians.
The Newspaper Lab - comprises of an exciting array of activities related to the newspaper, including designing cartoon strips; creating advertisements; learning how to acquire information; and in general, discovering all the components that make up a newspaper.
The Invention Lab - involves learning about famous inventions of the past that have led to this surge in technological advancement. Campers will learn about patents and copyrights, and will work both individually and in groups to plan, design and build their own creations.
The Game Show Lab - is a spin-off of the game shows on television - except this time the campers become the producers, hosts and participants.
The Astronomy Lab - includes watching videos, designing mini-planetariums, learning about Greek and Roman mythology (star constellations), and incorporating art as they explore the solar system, galaxy and universe.
The Board Games Lab - offers campers a variety of unique and thought provoking games. Beginners will receive instruction while more advanced players will learn tactics in chess, checkers, Master Mind and dominoes, amongst others.