About Kentwood Preparatory School
Located in Lake Worth, Florida and serving Broward, Palm Beach, and Martin Counties, Kentwood's holistic approach has been successful in working with children who are struggling in a traditional school setting. Our fully-accredited day school works with children who are potentially average and above but have difficulty functioning in environments that are either too expansive or too restrictive.
While our students are not deemed to be emotionally disturbed, mentally retarded, or a danger to themselves or others, they are often diagnosed with ADHD, Aspergers, or related diagnoses. Some of our students have no diagnosis; however, they cannot effectively function in a customary classroom. We've found that, as a whole, our population performs better in a smaller, safer and more consistent atmosphere.
The Kentwood Difference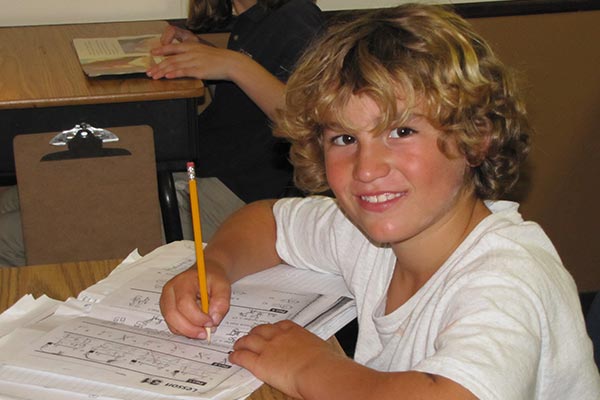 All too often, students such as those we serve are misunderstood in the traditional educational environment. Their actions are misinterpreted, and they languish in an atmosphere of frustration that erodes their self-confidence.
When children are placed in situations that are overwhelming or confusing, their reactions can range from creating disruptions to becoming completely withdrawn. As a result, their behavioral difficulties encompass school and home environments.
Kentwood focuses on creating a structured, nurturing environment with set expectations, supports, and rewards. When your child is suffering, no matter how he or she expresses that frustration, it affects the entire family. By incorporating therapeutic intervention, our highly-skilled staff works with the family to develop or maintain healthy systems within the home.
Through this holistic approach, we are able to create an environment in which your child gains the knowledge and tools necessary to achieve success in school, improved communication within the family, and more highly-developed social skills.
High Expectations
Kentwood Preparatory School's small class sizes and low student-to-teacher ratio allows us to focus on teaching critical thinking and problem-solving skills rather than on memorizing facts. We provide a multi-sensory skills-based and cooperative learning environment.  
Through Kentwood's academic program, we teach standard curricula; however, our students also require incorporating an individualized Skills Module System to fully achieve success.
Our Learning Skills Modules, for instance, develop task analysis and organizational skills. The student learns how to begin a task and break it down into manageable components in order to complete it.
Through the Life Skills Module students become more aware of their reactions to situations in order to manage social, emotional, and behavioral issues.
The Cognitive Skills Module was developed as a motivational tool in which the student and those working with him or her target and modify behaviors. It focuses on the individual needs of the student and is an effective behavioral management system that provides for early intervention and problem-solving.
The Self-Esteem Building Module teaches students that their "quality of life is governed by choices . . . [that may] have either favorable or unfavorable consequences. The students learn from the consequences of poor choices, and how to appreciate the benefits that flow from sensible judgment."
Make a Positive Change
The Kentwood program is designed for children who are average to very bright, but who are not currently experiencing the academic and social success they deserve. Our tailor-made academic programs are designed to help your child reach his or her potential inside the classroom, with the family, and within society as a whole.
If you have any questions or you are ready to schedule a tour of our campus please call us at (561) 649-6141 or fill out this short form. We're here to help ease some of the frustration you and your child have experienced.